Nursery Care

Lexie Callaham
Nursery and Children's Director
COVID-19 Nursery Guidelines: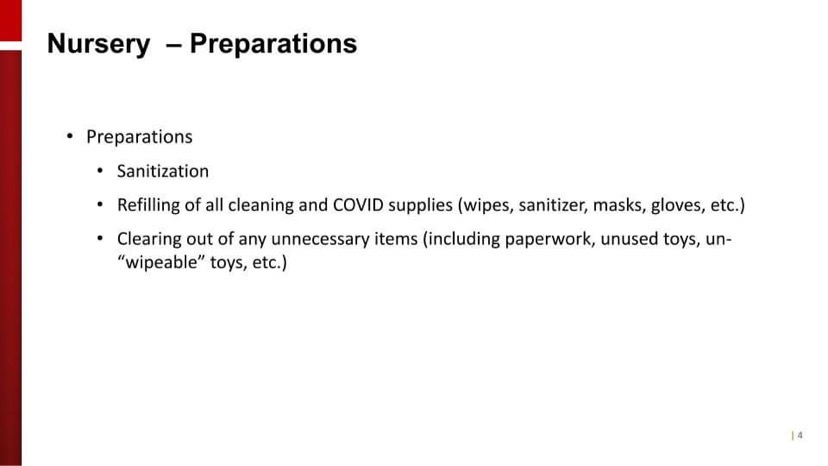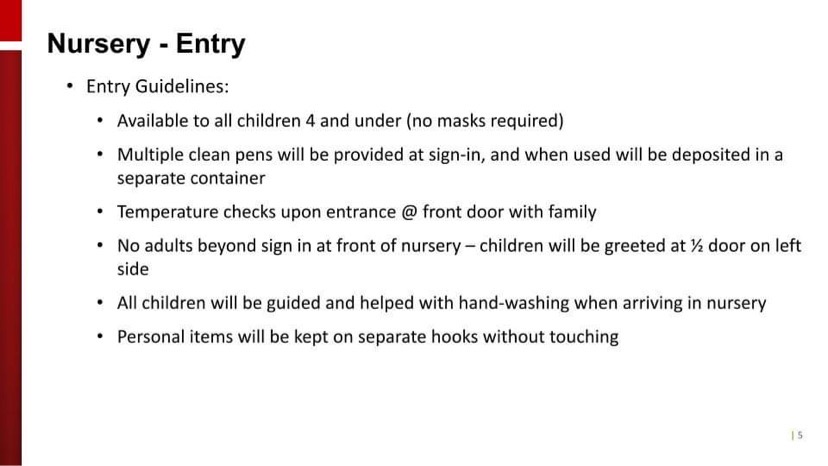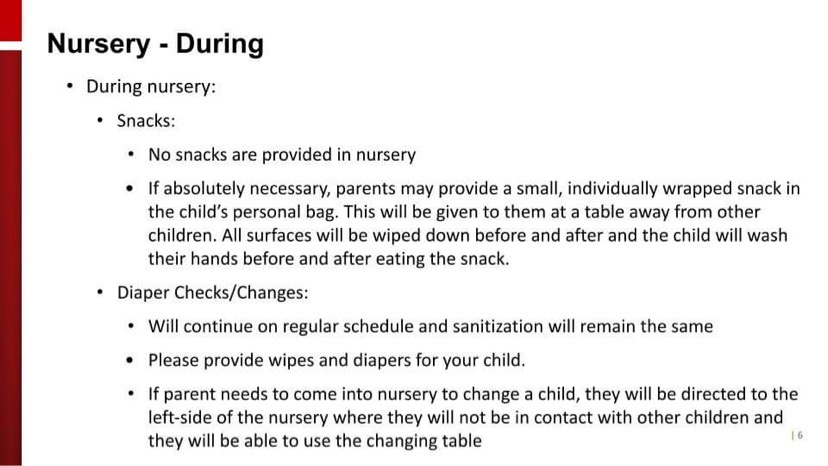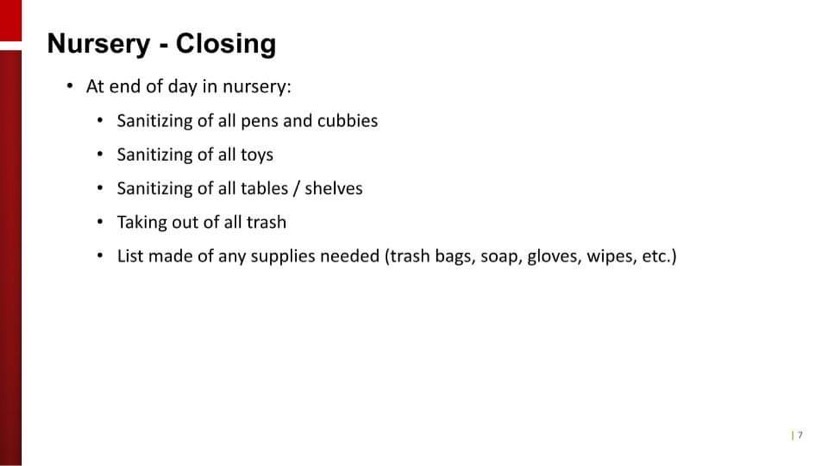 River City provides childcare for children 6 weeks through 4 years old during our worship services. Our nursery is available at 9:30am for our Sunday Morning Bible Study, through the service, and 15 minutes after the service has concluded. Below are guidelines we follow for our nursery care. If you have any questions about this information, please contact our nursery director.
General Guidelines
All families must follow the proper security procedures. Children are to be brought to the nursery area by a parent and will only be released to the parent.
Please see that items belonging to your child are properly labeled. This should include:

Diaper bag
Diapers
Bottles
Pacifiers
Drinking cups
Clothing
Blankets
Your Child is Safe and Secure!
We have a security sticker check-in system. Parents are issued a two-part security sticker. Parents receive a portion of that sticker and are required to return it when they pick up their child. Please provide your cell number when checking your child in at the sign in table. We will text you in case you are needed; please put your phone on silent/vibrate and have it accessible.
River City also practices "Safe Sanctuaries" by ensuring there are always two adults available and in the room with the children. The room will always be unlocked and accessible for parents to bring their children or check in on them. Children are always welcome in the service or in the nursery.
Health Guidelines
River City loves kids and we strive to create a clean, secure, and caring environment for each child that is in our care. In an effort to ensure that your child's experience is happy and healthy, we encourage parents to make sure that their child falls within the standards of health that we have established, in order to prevent the spread of illness.
Children should be excluded from the childcare setting for the following:
Illness that prevents your child from comfortably participating in program activities.
If they have had a fever within the past 24 hours
Any of the following signs suggesting severe illness, fever, lethargy, irritability, persistent crying, signs of difficulty in breathing, or other manifestations of possible severe illness.
Vomiting (2 or more times) or experiencing diarrhea in the previous 24 hours.
Mouth sores associated with drooling unless deemed noninfectious by your physician.
Rash accompanied by fever at this time.
Drainage or redness that could possibly be considered conjunctivitis ("pink eye") at this time.
Head lice or scabies.
Chickenpox, measles, mumps, tuberculosis, pertussis ("whooping cough") and hepatitis A until deemed noninfectious by your physician.
Streptococcal pharyngitis ("strep throat") until 24 hours after treatment has been initiated.
If your child is experiencing any of the above criteria, we ask that you do not bring them to the ministry areas.
Food Guidelines:
Babies will be fed pre-measured formula, milk, or juice as provided only by the parent. Please send drinks in plastic bottles or cups with their names clearly labeled on them.
If your child has any food allergies, please be sure to include this information during check-in.
Medications cannot be given by our staff. Please do not put any type of medication in your child's bottle or cup.