Youth Group
Currently meeting from 5:30-6:30pm. Social distancing, masks and temp check required. We are alternating between the Browns Lane Campus and River City Campus of St. Matthews UMC. In January we are meeting at Browns Lane Campus (319 Browns Ln, 40207). In February we will be meeting at the River City Campus (4611 Lowe Rd, 40220)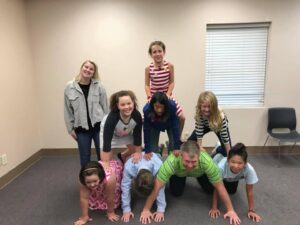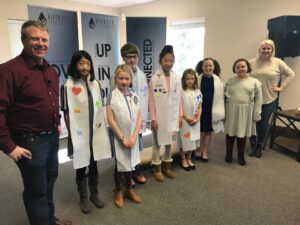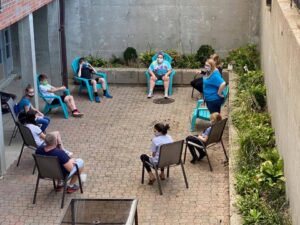 Annual Events
Each year there are a number of events that the youth will have the opportunity to participate in. Many of these events will change from year to year. Other events, though, we will continue to go to each year as they are incredible chances for the youth to experience growth in their faith.
Winter Blitz: Freedom Hall: Third Weekend in January
One of the biggest events in Winter Blitz. The upcoming Winter Blitz 2019 will be January 18-20. It will cost $30 per youth for this weekend event. We will stay overnight on Friday and on Saturday at St. Matthews UMC and will be joining their youth group for this event. Winter Blitz is a chance for the youth to hear testimonies and lessons from others and to worship with thousands of other youth from all over the state and the country. The speaker this year is Rachel Billups and the worship band is Iron Bell Music. Contact Hannah for more information or to sign your youth up to attend.
Chrysalis Flights: Flaget Center: Winter Flight and Summer Flight
One of the neat things we like to do for our community at River City is to send them on the Walk to Emmaus retreat that happens at several different points throughout the year. The youth version of this is called Chrysalis. There are two flights a year for sophomores to seniors in high school. It's a three-day retreat where you'll listen to some talks about different faith topics from kids your age as well as some adults, rock out with an awesome worship team, and just have a lot of fun too. If you are ever interested in attending a weekend, you (or your parents) can talk to Pastor Derek for more information. Fly with Christ!
Safe Sanctuaries
Safe Sanctuaries is the name commonly given by local United Methodist Annual Conferences and local churches to their individual efforts to make conference, district, and local church programs welcoming and safe for children, youth and vulnerable adults. We want your child to grow in the faith and the best way we can do that is by first giving them a safe environment to learn in. River City complies with Safe Sanctuary Policies set out by the Kentucky Annual Conference of the United Methodist Church. To learn more and to view this policy, please visit our conferences website: