It's time for another River City Renovations update and a lot has happened since our last post! We had another successful cross-campus Work Day. We got a lot of work accomplished with lots of camaraderie and a little pizza along the way.
Outside, a team worked hard on painting all of the old swing sets. The new play set was installed and the new swings are up!!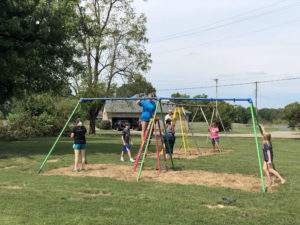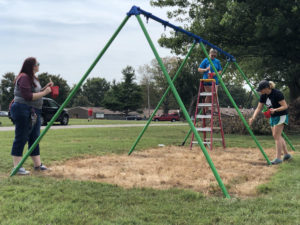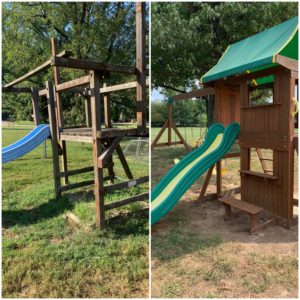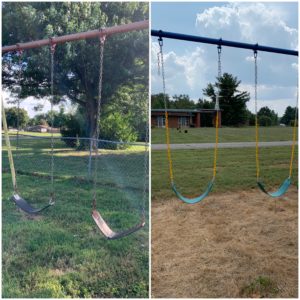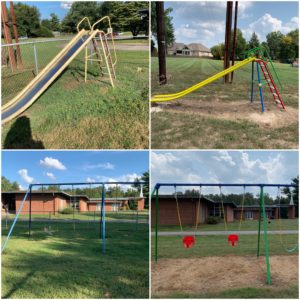 Inside one team ripped up all of old carpet in the narthex and hallways.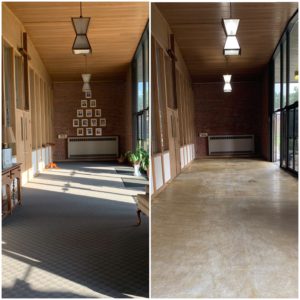 At the beginning of this week we had a very exciting delivery!! All of the luxury vinyl plank flooring was delivered and install will begin on Tuesday, September 24th!